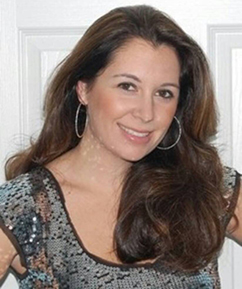 Lisa was born and raised at the Jersey Shore. Lisa's Candy Buffet was one of the first Candy Buffet companies in the country. Lisa has been creating candy buffets for over 10 years.

Lisa has worked at over 150 wedding venues in the country, such as The Beverly Hills Hotel, The Castle-Hollywood Hills, The Boat House in Central Park, Cipriani's on 42nd Street, My Studio-Hollywood, The Greenhouse in Tribeca, W Hotel in Union Square, Tribeca Grand Hotel and The Botanical Gardens in the Bronx and many other banquet halls and locations. Click here to see her portfolio.

Lisa has received compliments from all around the world including celebrities, well known wedding and event professionals, PR firms and she recently has expanded her business around the country.

Lisa has multiple talents and an eye for design. Whether you need help with favors, fashion, flowers, event decor or just where to begin, Lisa is here to help you.

Lisa uses her Art and Fashion Merchandising degree to focus the candy themes on what are today's top trends at weddings, showers and parties. The design and the overall appearance of her creations are truly a focal point at any event.